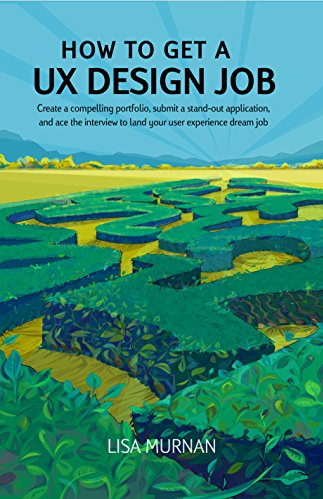 INTRODUCTION 
If you are looking to transition From Your current job into a user experience career, the problem is,many companies want UX professionals with at least two to Three years of experience, for this reason I chose this book to clear up doubts and questions.There´s a huge demand for UX designers,but it's a demand for mid-level and senior designers.Juniors positions are harder to find, an the competition is fierce.
In this first part, which is the introduction, the author talks a bit about his experience during 20 years and how his vision of a better portfolio has changed, depending on the influence he acquired in each of his jobs. It was introduced to web design in 1994 when was working at a newspaper in North Carolina, gathered up all the tech-savvy people "so i learned to code HTML by sitting next to guy who knew HTML, and I learned to crop photos and create graphics in Photoshop by sitting next to another guy who knew Photoshop". She landed a job as webmaster at a software company that to figure out she could view HTML files in local folder used to FTP files up to the server company just to look at them in a brower. The best sources of knowledge that she had were usuability which usually still read today, it's guru Jakod Nielsen's articles and reports.Wrote this book to bridge that gap to mission of mine to help as many people who truly love UX find a user experience design job that makes them happy.
CHAPTER 1 – WHAT HIRING MANAGERS ARE LOOKING FOR
We all started out From different backgrounds, It will see UXers with degrees in liberal arts, computer science, design, business etc.Indeed, we are the need for it less and less "The only credencials we care about is that you are an expert in doing the things listed above, it's more important in our eyes i how well you work with our team, and the caliber of word you consistently deliver." So do not require a college diploma for some of their top jobs.
They want to see proof that you are via a portfolio.To them, if you don't have a portfolio it's a non-starter.Telling the New York Times that the least important attribute Google looks for is "expertise", It seems reasonable to assume that senior-level UX designers will be judged more on their exprerience and portfolios, while junior-level designers will be judged more on their potencial and word ethic. And, why would a company hire me instead of someone like 3 years of experience?.The answers are require a lot more than junior Uxers, the aspiring Uxers are pushing themselves every day to learn and grow and undestand the latest design trends and also hiring junior Uxers is good way to leverage the more experienced senior people.
In this chapter talked the types of places that hire junior UXers are like Startup, Big corporate Uxteams often willing to take on junior designers because they have a lot managers and seniors designers there to mentor them or Consultancies and agencies where usually lots of mentors around a variety of fast-paced projects to work on, so you can learn a lot in short period of time.The author recommend that students to come up with their own ideas and collaborate on it with the class like we are Making UX team style.
So now that we Know what hiring managers are looking for, what are you looking for?
Do you want to be generalist "Swiss Army knife" designer, who can do lots of different things like user research, information architecture, interaction design, and some usability testing or focuses on one skill and really master it, like user visual design or iteraction design?
Small team can even be a UX team of one at a startup, or do you want where there are lots of others designer to collaborate with and learn from?
Do you want to work from home or at an office (or both)?. What kind of projects do you want to work on? , web apps, customer portals , analytics dashboard, mobile apps, security, eLearning, blockchain…
Make sure that whatever job you take fits into this plan. Don't just take a job because you are running away from your current situation, run toward something instead.
28/11/2022
CHAPTER 2 - YOUR JOB HUNT IS A UX PROJECT
The first thing that has become clear to me in this chapter is that you have to create a constant evaluation of yourself. UX designers are interactive and involve users throughout the design and development of products, for this reason there are phases that can vary, but they are generally laid out like this.
DISCOVER. Need it nail down your idea below, like deconstruct job posting, look at your competitors( others designers' portfolios, Linke-dIn profiles.etc) such us talks over differents users' profiles more in depth, three possible positions in a company and what are the most important habits that each one of them should have. In the first case Recruiter, works for the employer and interviews hundreds of candidates to find the right match for the clients, require a low UX knowledge and shepherds you though the interview/hiring process. Hiring Manager, review anywhere between 12-50 portfolios for a position and to hire UX designer that has necessary skills to do the job and is a great culture fit, they have medium to high UX Knowledge and wants to see and hear details about your design experience(usually through a portfolio review) and wants to see how you interact with the team and how you react to design feedback.The last position Senior UX Designer, potencial UX team member, usually not involved in high-level screening of candidates to add somebody to the team who can contribute something valuable, either through knowledge/skills or collaboration.If gonna interaction with you, in the interview may participate in collaborative design exercise with you to hear about you process in great detail.Also wants to see examples of your deliverables(like wireframes/prototypes).
DEFINE. In this step you will gather content for your portfolio, resumes, website, LinkedIn profile,etc.This could include existing resumes or portfolios, yours and others designers', links to social media profiles and a professional-looking headshot. Write down your answer to the most common interview questions and answer them out loud. Set up a spot in your house for online interviews and have someone test it with you.
DESIGN & DEPLOY. For the sake of the job hunt project we will combine the Design and Deploy phases, you are just going to be cranking things out and constantly iterating on them, and should be attractive and easily scannable just make everything look clean and professional and color accents to create a compelling "product", what's included in these phases; Create a resume that is Applicant Tracking System (ATS) friendly by collecting and sorting thousands of resumes. Create a resume via PDF digital format to email to people that ask for it, and print out and bring to interviews.
Maker an online portfolio research can you create it in numerous directories or create your appropriate web portfolio to make sure it looks professional and is consistent with each other. Test everything, read your resume and portfolio out loud to yourself and have friends read through everything for you. You could also join a few UX meetup groups and share your resume/portfolio with other members.MESURE. Use Google Analytics to track visits to your website and online portfolio, check Google to see what comes up when you type in your name, if you have been making changes/additions to your online presence.Documents all the jobs you apply for and any interview questions you were asked and how you answered them.
 CHAPTER 3 - WHERE TO LOOK FOR JOBS
This chapter talks about the places you need to know about in order to offer yourself as a worker. In addition to reading each part of this chapter I have also researched each of the sites it talks about to find out more about how easiest they work.
INDEED. It's so simple and comprehensive, you just type in a keyword and add it with or without a location, and you get all these great results back of just about everything (indexes company websites, staffing agencies, job board, etc.) also this keyword can work it like alert ,that let you know when something new has been added via email.
LINKEDIN. Such as letting you know if someone in your network already works at a company you are interested in. Since LinkedIn already has all the info you entered into your profile sentient, they know what job's you are qualified for based on your skill set and where you live, so they proactively show you jobs you might be interested in. Another nice feature is that you can look at the people on LinkedIn who currently work at the company, so don't hurt to ask them if the will tell you more about the job/company, introduce you to hiring manager, or even refer you for a particular job.They may be open to it if you look like a strong candidate, because many companies offer a nice fat referral fee to employees whose referrals get hired. Create a customized resume instead and apply directly with the employer,comment on, or share posts that you find interesting on your newsfeed.Doing this keeps your name in front of people.Be selective.
GLASSDOOR. Has the same job posting as Indeed and LinkedIn, they include a salary estimate on the job posting that others don't,based on real salaries submitted by Glassdoor community.In addition to salary information,Glassdoor also has anonymous review submitted by company employees and interview questions that candidates were actually asked during interviews at the company.This information can be unbelievably helpful.A note about networking will definitely increase your chances, you don't have to follow every prominent UX person, be selective, and if you are interested, will compliment people on things that they created that you enjoyed, online-class or blog post.etc. You can send a brief private message or do something more public,like tag them on Twitter or LinkedIn while mentioning their creation.If you have an intelligent question to ask them about what you read/watched,even better. And don't sell yourself short if you don't meet all of the criteria in a job posting,apply anyway! Most teams have a Must Have List and a Nice to Have a list, and it will often be very difficult for them to find somebody that matches every single bullet point and if they do, they might not be able to afford them.
CHAPTER 4 - DECONSTRUCTING JOB POSTINGS
This chapter talks more extensively and in detail about how you must familiarize yourself with each job posting and parse out what they are asking for, so you can customize accordingly. Most of the job descriptions ask for the same high-level set of UX skills, deliverables, and tools Knowledge.
The first step is to know what a company refers to when it refers to a UX unicorn."Mythical user experience designer with an advantage and adaptive skill range.Outstanding skills in graphic design, rapid prototyping, front end development, user testing, technical specifications, marketing and branding. It does not have an opinion, it has a process, and will harmonize with any environment". It requires full-time jobs all on their own.This looks like a position where you will be doing everything and getting very little support or collaboration opportunities with other UXers, keep in mind it's collaborating and communicating our ideas to other designers and stakeholders is a critical UX skill.The best designs are created through extensive research, collaboration, iteration, and testing.
UX titles are over the place, interaction design falls underneath it. Such as "Usability Engineer", does not have the term UX but the job description is already done as information architect (IA), and interaction design(IxD) combined both roles in one was going to live inside the engineering organization. So you can find research on other keywords or specific tools named a job title/description without "UX" in it, and you might be the only person who's able to find it, will have a much better chance of getting through the screening process.
The most common UX deliverables are, wireframes to be a flat representation of a screen and prototypes to be an interactive series of screens, both are generally created in a prototyping software like Figma. User task flows, define how the user navigates through a website or app to complete a goal. Site Maps show the hierarchical organization of a website or app's content and Usability test output using Norman's Interaction Cycle or quantitative methods based on the Human Processing Model (HPM) like Keystroke Level Model (KLM).
Another thing to note, it's the term "Agile", is an interactive, fluid approach, where phases can run alongside each other. Agile focused on collaboration and the reduction of documentation and formal sign-offs. So a lot of companies are starting to include this term in their job descriptions. For this reason, you should internalize some of the concepts and popular terminology and speak to it if it comes up during an interview.Although be very careful about the type of employment offered by the company because it is not the same to work for a company with innovative values as it is to work for a company with deep-rooted principles. I will talk about some of them in the job posting."Knowledge of JavaScript, HTML, CSS, and other front-end technologies", as designer, you should understand what their limitations are, and can have an intelligent conversation about them with a developer."Comfortable translating mockups to HTML, CSS, and JavaScript",This isn't a UX designer, this is a unicorn. So beware of the job description that looks like it's asking for too much (back to the unicorn). Even if you have all those skills, it's probably more work than one person can handle.
5/12/2022
livro 2 – El monje que vendió su Ferrari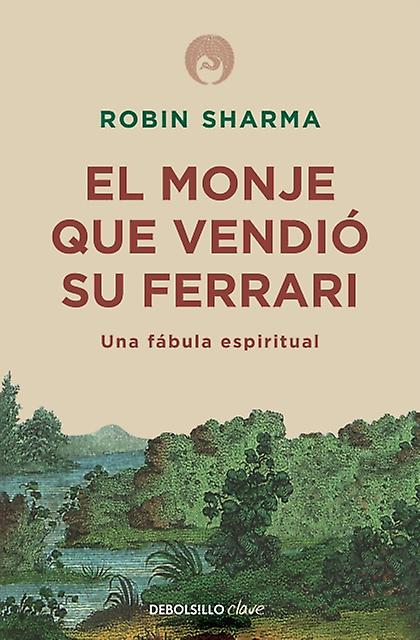 Capítulo I: El despertar
Con 53 años de edad, el abogado Julián Mantle aparentaba más de 70. Su estilo de vida agitado y estresante le había robado calidad a sus años, al punto de que su salud se vio tan afectada que llegó a sufrir un infarto. Este hecho cambió su vida de forma radical.
En su escritorio podía observarse un pequeño cuadro enmarcado, el cual encerraba la frase: "Estoy convencido de que en este día somos dueños de nuestro destino, que la tarea que se nos ha impuesto no es superior a nuestras fuerzas; que sus acometidas no están por encima de lo que soy capaz de soportar. Mientras tengamos fe en nuestra causa y una indeclinable voluntad de vencer, la victoria estará a nuestro alcance".
Julián estaba claro de que su vida dependía de las decisiones tomadas; que para sobrevivir en el mundo laboral donde se desenvuelve a veces tenía que ser implacable y duro, pero solo así ganaba cada caso. Pero lo que rezaba la frase no era lo que él hombre practicaba.
Capítulo II: El visitante misterioso
Tras sufrir una afección de salud, Julián decidió abandonar el bufete y dejar de ejercer su profesión. Para él fue una decisión y un cambio radical; dejar todo lo conocido de la noche a la mañana mientras que sus compañeros se quedaron con la boca abierta.
Capítulo III: La milagrosa transformación de Julián Mantle
Luego de que Julián regresara de su viaje tras el encuentro y la convivencia con los monjes, decidió regresar y visitar a su amigo y excompañero de trabajo John, quien fue el primer depositario de todo el aprendizaje recibido por el protagonista y al que estaba llamado de multiplicar.
Al llegar a casa de John éste no logró reconocerlo; le manifestó su sorpresa y asombro por la nueva apariencia, fresca y rejuvenecida, que le daban un aspecto tan vivo y enérgico. Le creó muchísima curiosidad saber cuál era la causa del cambio tan radical sufrido por Julián.
Mantle le explicó a su amigo que el ritmo de vida que llevaba anteriormente le pasó factura y lo llevó al borde de la muerte. Pero aprendió que el infarto era sólo la consecuencia de un problema mayor que lo agobiaba sin darse cuenta. El trabajo agotador y absorbente que realizaba causó estragos en su espíritu y, más tarde, en su salud. Fue allí cuando debió escoger entre su carrera y su vida. Julián vendió todas sus posesiones materiales antes de irse.
Capítulo IV: Bienvenido al nirvana de Sivana
Tras su búsqueda externa, Julián llega al encuentro, fantástico y algo sobrenatural, con los Sabios de Sivana. "Bienvenido al nirvana del Sivana" dijo el sabio a Mantle al recibirlo, haciéndole ver que allí podría alcanzar el estado supremo de felicidad que sólo puede alcanzar el alma cuando se une con la esencia divina, dejando atrás el dolor y el deseo.
La sorpresa que se lleva el protagonista es sumamente agradable: toda la aldea estaba llena de rosas, lo que la llenaba de una hermosura inimaginable y la adornaba con cierto aire etéreo. Todos los monjes vestían igual que el sabio y cada quien hacía sus tareas en silencio, lleno de paz.
Capítulo V: El alumno espiritual de los sabios

Julián relató a John que gracias a sus ansias de conocimiento y su inteligencia, logró ganarse el respeto de los sabios, quienes le brindaron formación espiritual a través de un conjunto de técnicas. Las jornadas daban inicio al amanecer. El yogui Raman, más que un maestro, se había convertido en un padre para Mantle, con quien se sentaba cada día a enseñarle sus técnicas.
Capítulo VI: La sabiduría del cambio personal
Una vez Julián alcanzó la sabiduría, regresó a su ciudad e, inmediatamente, visitó a su amigo John para contarle todo lo que había vivido y aprendido, consciente de que la tarea que le fue asignada por los monjes era la de llevar ese conocimiento por todo el mundo.
El relato que narra Julián para su amigo se convierte entonces en la esencia del libro, pues le explica una a una las enseñanzas, que se centran en alcanzar las siete virtudes espirituales. Le cuenta que todas sus propiedades, hasta su amado Ferrari rojo, y decidió abandonar el mundo externo para encontrarse a sí mismo.
A partir de aquí, le explica cada una de las técnicas para alcanzar una vida plena y grata, incluyendo los métodos para liberar la fuente eterna de la juventud que todos tenemos dentro pero que pocos la conocemos y mucho menos la liberamos.
Capítulo VII: Un jardín extraordinario
Primera Virtud: dominar nuestra mente
Tal como ocurre con un jardín al que debemos cuidar, nuestra mente y nuestros pensamientos también deben ser tratados con sumo cuidado. Si cuidamos de nuestra mente, si la cuidamos, la cultivamos, la regamos y la nutrimos como si se tratara de un jardín, la cosecha será abundante y sobrepasó nuestras expectativas.
Si por el contrario, llenamos nuestra mente de pensamientos dañinos y tóxicos, como recuerdos dolorosos, preocupaciones, ansiedad, resentimiento, los resultados serán negativos, pues nuestra alma, nuestro cuerpo y nuestra mente será como un jardín abandonado, donde sólo merodean insectos y animales rapaces.
No podemos decidir lo que pasa a nuestro alrededor, en nuestro entorno, pero si podemos enfrentar cada situación con una actitud positiva. Nuestra calidad de vida está directamente relacionada con la calidad de nuestros pensamientos. Además, debemos tener muy en cuenta trabajar para alcanzar el equilibrio entre nuestra alma-cuerpo y mente, así podremos lograr la iluminación.
Capítulo VIII: Enciende el fuego interior
Segunda Virtud: perseguir nuestro propósito
Definir nuestro objetivo de forma clara, puntual y precisa, debe ser una de nuestras primeras tareas al momento de visualizar nuestro futuro. "El propósito de la vida es una vida con propósito" nos invita a ver con claridad nuestro destino, a buscar dentro de nosotros qué es lo que queremos. Eso servirá como faro que nos guíe y nos oriente en los tiempos difíciles. Ahí radica nuestra misión.
Definir nuestras prioridades lo más claro posible nos permitirá definir las estrategias para lograr lo que nos proponemos. Porque cuando sabemos qué queremos es más fácil definir cómo lo lograremos. Establecer los objetivos, colocarles una fecha límite, pero coherente, y trabajar con disciplina para lograrlos, en garantía segura de éxito.
Para lograr algo primero debemos soñarlo y luego arriesgarnos hasta alcanzarlo. Tenemos que estar comprometidos con alcanzar nuestras metas. Nuestra mente funciona con imágenes, por eso debemos imaginar lo que queremos, hacia dónde queremos llegar. Visualizar es clave para el éxito, porque las cosas se crean dos veces: primero en la imaginación y luego en la realidad cuando las ejecutamos.
Capítulo IX: El viejo arte del autoliderazgo
Tercera Virtud: practicar el kaizen
Practicar el kaizen se traduce en una mejora constante, desde adentro hacia afuera, así como ocurre con el luchador de sumo japonés. El llamado es a cultivar diariamente el alma, la mente y el cuerpo hasta lograr el equilibrio, pues si se falla en uno de estos tres, los demás se pueden ver afectados. La iluminación es la única vía para lograr el balance de estos tres elementos.
El sabio le enseña a Mantle a conocer y reconocer sus miedos y debilidades, hasta llegar a controlarlos y superarlos. Debe buscar la paz y la plenitud, cultivar su mente cada día tratando de aprender algo nuevo en cada despertar. Le recuerda que debe conocerse primero para poder saber realmente qué es lo que quiere de la vida y de él mismo.
También le enseña a superar el dolor que, según el sabio, debe sentirse primero para poder superarlo. De cada experiencia dolorosa siempre debe buscarse la lección. Cada uno de nosotros es arquitecto de su propia vida, por eso debemos atrevernos a soñar alto y en grande; no podemos limitarnos ni frenarnos por temor a sentir dolor o sufrir.
Capítulo X: El poder de la disciplina
Cuarta Virtud: vivir con disciplina
El proceso de transformación personal requiere de muchísima disciplina y fuerza de voluntad. Llevar a cabo pequeños actos de forma frecuente hasta convertirlos en hábitos es un secreto que le reveló el monje a Julián. No podemos cambiar todo, no podemos cambiar nuestro entorno, pero sí podemos sustituir nuestros hábitos negativos por hábitos positivos.
Son estos pequeños actos de corajes los que debemos practicar todos los días, Para eso necesitamos de fuerza de voluntad que nos permita mantenernos firmes en el camino que escogimos aunque esto parezca difícil. La entereza y la fuerza de voluntad son la esencia para alcanzar la disciplina.
Capítulo XI: La más preciada mercancía
Quinta Virtud: respetar el tiempo propio
El reloj es la representación creada por el hombre para el tiempo. Pero nadie puede asirlo, contenerlo o atraparlo, se escurre como arena en el viento. Es por ello que aprovechar el tiempo nos tributa beneficios para una vida satisfactoria. El tiempo es un recurso no renovable.
El tiempo es el tesoro más valioso que tiene el hombre, por eso debemos evitar perderlo y alejarnos de aquellas personas que nos hacen perder el tiempo. Aquí la enseñanza principal es aprender a decir que NO sin problemas, sólo porque es mejor para nosotros. Debemos centrar nuestra atención en aquello que nos hace realmente felices.
Capítulo XII: El propósito fundamental de la vida
Sexta Virtud: servir a los demás desinteresadamente
Cuando trabajamos para mejorar la vida de los demás estamos también trabajando para mejorar la nuestra. Vinimos a este mundo a servir, ésa debe ser nuestra vocación, pues a fin de cuentas lo que importa realmente es cuánto ayudamos a los demás.
Ayudar a los demás sin esperar nada a cambio debe ser nuestra tarea fundamental, pero para lograrlo primero debemos estar bien con nosotros mismos. No podemos amar a otros si no somos capaces de amarnos a nosotros mismos; por eso, si nos cuidamos y nos amamos estamos aportándole valor a nuestra vida y, por consiguiente, a todas las personas que están a nuestro alrededor.
Capítulo XIII: El secreto de la felicidad para siempre
Séptima Virtud: abrazar el presente
Lograremos vivir una vida realmente plena y gratificante cuando podamos vivir en el presente, "vivir el ahora": La felicidad es el viaje, no el destino. Podemos lograr la vida que soñamos si nos damos permiso para vivir, para disfrutar ya, en este momento. No podemos seguir sacrificando nuestra felicidad actual, en espera de una realización futura que, a fin de cuentas, no sabemos siquiera si la vamos a lograr. Así que no saboteemos el viaje.
El mundo en el que vivimos es caótico; siempre estamos estresados, andamos apurados, agitados u ocupados, queriendo hacer millones de cosas pero sin tiempo ni voluntad para detenernos a pensar y establecer las prioridades.
Es importante darnos espacio, vivir el ahora, darle paz a nuestra mente, de tal forma que nuestros pensamientos también descansen y puedan ser nuestros aliados en esta tarea de crecer y evolucionar espiritual y emocionalmente. Vamos entonces, a disfrutar de este viaje.
16/01/2023